Is it Worth $1799- Vanpowers SPP2000?
Compared with other famous brands of portable power stations, Vanpowers is very quiet. They're making their power stations with their Vanpowers spirit. So what are their advantages? Is it Worth buying a Vanpowers spp2000? Let's take a look at its detailed information as followed.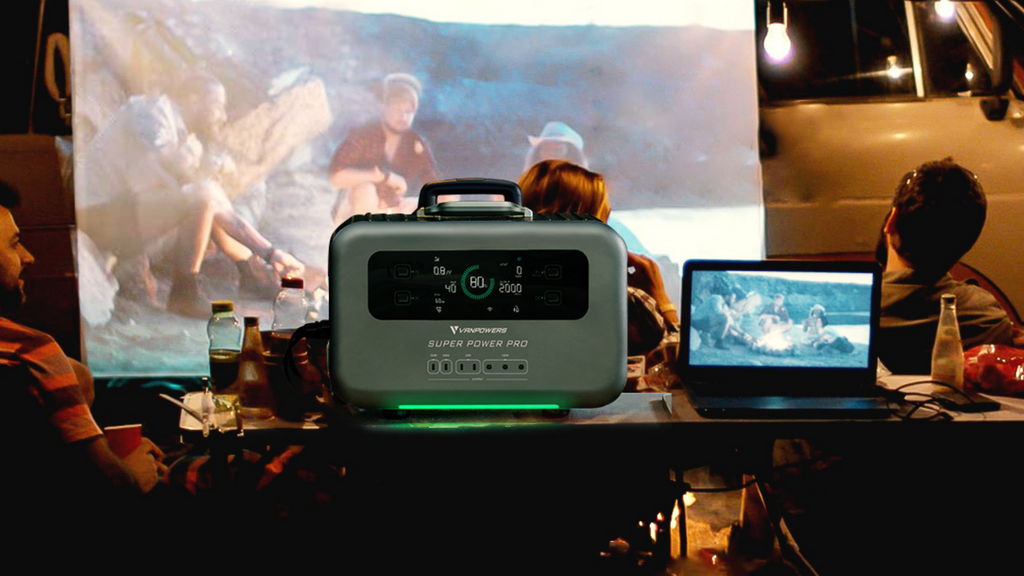 Wide Compatibility: 2,000W AC Output, Ampup to 3000W capability, Vanpowers Super Power Pro is capable and safe enough to take care of your high-power devices like a microwave, washing machine, coffee maker, induction cookers, vacuum cleaners, chainsaws, drills, or other essentials around the house.

2,096Wh Capacity: If you're camping, or preparing for a power outage, to charge over a dozen products, including heavy-duty appliances, situations like this should be just as easy to navigate.
Fast Recharge: Recharge to 80% in 1 hour via AC or Solar, AC+DC 1.5 hour fully charged.

8 Recharging Ways: Solar panels via AC input, AC Outlet, AC+XT60, AC+DC, Generator, Solar panels via XT60, Car charger, Generator+Solar panels.

Easy Portability: Ergonomic telescopic aluminum handle, industrial-grade wheels, and a low center of gravity design.

Smart APP: Built-in GPS and 4G IoT (Internet of Things) hardware, our companion app gives you remote control, GPS global positioning tracking, theft protection, remote status updates, and access to lots of advanced features. As long as you have a 4G signal, you can manage your power station anywhere.

Safe & Steady Power System: Vanpowers quality-built battery management system that has passed various safety certification tests to ensure the safety level of the battery while optimizing its performance.

3,000 Cycles Battery Life: run 3,000 cycles to 60% capacity (1,500 cycles to 80% capacity).

6.1" Clear Display: Super Power Pro's 6.1" color LCD screen, high brightness under strong light, you can clearly see information such as Wifi, power usage, remaining charge, environmental conditions, and so much more.

14 Output Ports: Powering your different devices at once, the perfect companion to charge your devices and appliances during power outages. (6x AC outputs; 4x USB-C outputs; 3x DC outputs; 1x Car outputs)

UPS Home Backup: Automatic equipped with Uninterruptible Power Supply (UPS*) functionality built right in, you can just tie the Vanpowers power system to your home grid, and connect essential devices to Super Power Pro, no worry about an unexpected blackout damaging sensitive electrical equipment. *UPS is applicable to electrical appliances below 2,000W.
---